Welcome!
I'm Gammis. This is my homepage. I make music for games. I've composed over 1000 songs and tunes over the years and it seems that I'll never stop creating, I'm just one of "those" guys I guess. My main goal with this page is to easily show some of my work for my future co-workers in the gaming industry. It is also a space where I intend to gather all that I've created over the years, just for fun. I hope that you will enjoy your stay!
- Gammis


News 30th Dec 2022:
Happy new Year!
Another year is coming to its end and as per usual it's time for me to summarize my achievements. The first feeling that comes up is happiness. 2022 has been a joyful year for me as a musician. It has been a creative year. It has been a productive year. It has been another year full of learning. There has also been a lot of feedback and some fun surprises when it comes to my audience.

The numbers:
I've taken a slight step backwards in productivity compared to last year when it comes to finished song projects - with 33 songs finished (2022) compared to 44 (2021). But I have a lot of songs nearly complete that will get finished in 2023 so that number is a bit misguiding. Some years are more about finishing existing projects rather then starting new ones, but I feel like 2022 have been a year of both. I've officially released 4 full albums, 2 EPs and one single over the year. All songs released this was: 52. I've started new song projects in logic 149 times in 2022. That is one more song started in a DAW then the year before. The numbers of ideas recorded on my Dictaphone are too many to count at this time. The most frustrating part of the year (but still pretty fun at times) has been trying to sort all those Dictaphone ideas.

The Songs:
Some songs released in 2022 have reached their full potential and made me really happy. Some didn't deliver what I hoped. Some songs became dearer to me after release when others showed their appreciation. 2022 top three songs for me:
1. New wave of Fire
2. Full Circle
3. Ronny Cyklar till Norge
Most disappointing was: Den Sociala Hierarkin, a song that I released just to get done with the album rather than taking my due time with all the tracks.

The Response:
The first time I ever tried to promote any of my songs via a promotion service was in 2022. Because of this, my audience have grown with several hundred percents for a couple of projects, namely Gammis and Detached Ignorance. But one funny thing is that Detached Ignorance started to grow a lot even before I used any service because of one the songs making it into some playlist in USA all of its own. Another funny thing is that two other projects - that I haven't tried to promote yet (Nerd Chills and KondensKungen) - have made themselves an audience on their own throughout the year. As of today, Detached Ignorance has a growing group of listeners in Brazil, USA and in Japan. Nerd Chills grows the most in USA and Germany. KondensKungen grows the most in USA, Australia and France. And Gammis had 88 different listeners from my neighbouring town Stockholm the last month. I will always produce music since it is my passion. So it's not vital for my music to get recognized. But it is cool. It especially warms my heart when someone reach out and write to me about what one of my songs means to them – thank you again!

The Tech:
I have become more familiar with my new mastering program: iZotope Ozone. It has helped me to complete my tracks a bit faster then before and made a slight improvement in sound. The biggest step I've taken as a producer this year, however, is not in the mastering department. I've finally reached some core understanding when it comes to fabfilters Pro-Q 3 and its dynamic EQ side-chain possibilities. This great revelation came late in 2022 so none of my previous releases have any of this. In my coming releases, however, I hear the technique in action clearly.

The Future:
So, looking forward, what are my thoughts about next year? As a producer I still have a long way to go until I reach the perfect sound for all my songs, but the latest step with dynamic EQ side-chain will be a game changer to many of my rock songs. I will try to learn a bit more when it comes to stereo mixing, mainly how to bring some sounds out to the sides while vocals, bas and core drums still cling to the middle. I will try reaching this using the pro-Q 3 and a new program for me: the bx_solo. I will not say for sure, as these things have a way to change over time, but I see a couple of releases for both Nerd Chills and Gammis during 2023. The first release, however, belongs to Detached Ignorance. And that's a promise.
- Gammis


News 8th Dec 2022:
Hi, again. Wow, yet another album released. But first I need to thank everyone who listens to my music, I got my spotify-wrapped yesterday and was blown away. I got a lot of positive statistics for all of my projects. So, thank you!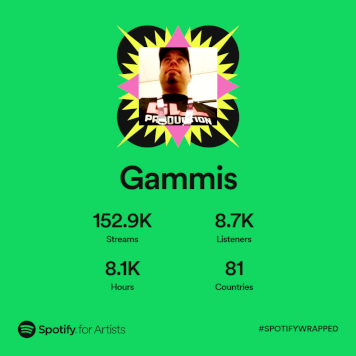 While it felt good releasing the last album to get some closure of the 4-album project I had, this release feels GREAT! It feels like a gust of fresh air flew through my creative process and it gave me even more hunger for a productive future. I've been really exited about these song since the very first day I played around with a rework for the first of them. It's been a long lasting dream of mine to be able to release some of these songs in a fashion that does them justice, and I think I just made it. The most important song for me is #1, "New Wave of Fire". This song was originally made for my grunge-metal band Mutual Edification. We rehearsed it a few times back in 2001 and I still remember how to play the guitar riffs and the melody. Some songs just suck with you like that, I guess. While we had lyrics back in the day I figured I'd try something different just for fun, making it a more game-friendly "Megaman-like" metal. I got so inspirited while working on it that I started to remake several old songs as well. A few days later most of the album was already done. Many of the songs are new versions of old tracker-metal releases from 1998 (find them at modarchive.org). The song "Give Me Power" have been hiding in my unfinished projects folder since 1998. I also have to mention "Leaving Myself", a song made for the band One Future Plan back in 2002. It also had lyrics back then, but I think this version works better. Even the cover art is a rework from a old drawing I did in my early teens.

Metal Droid:

Reincarnated Megaman-style Metal!
Songs written in 1998-2022, all recorded in 2022.
- Gammis


News 3rd Nov 2022:
And here comes the last piece of my five year old project! Success! Yeay!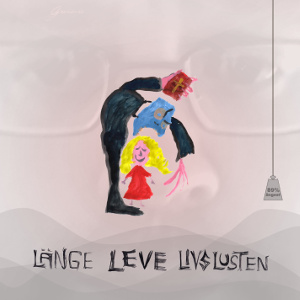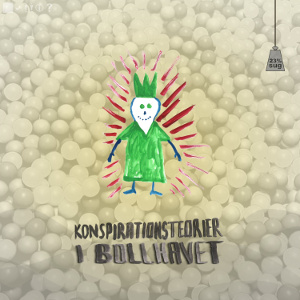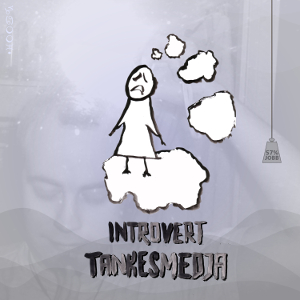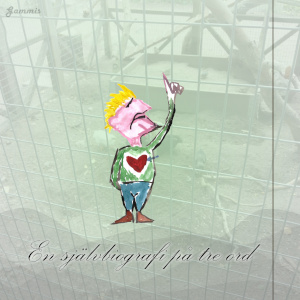 I started out in 2018 with listening to almost all song ideas from my Dictaphone marked with the "random Swedish song" marker. The first step was to write all the lyrics, which gave me a lot of additional inspiration. After having around 80 finished lyrics I started to sort the projects after different feelings. The red album (2019) was to be the sad one, the yellow one (2020) got the crazy songs, the blue one (2021) had all the songs that I associate with work and then there was the green one (2022) that supposed to contain angry songs. Some songs were added late in this album and some songs were moved to other projects not yet released, but the core idea of fitting these songs into four different albums with different feel is still there. And then I recorded most instruments in "bulk", having days where I recorded half the albums vocals - for instance. But wait! These four albums doesn't combine 80 tracks!? No, some are still coming later and some might never get finished. I hope you enjoy this scrappy album. :)

En Självbiografi på Tre Ord:

Pro tip: Avsluta alltid dina skivor med en sångtitel likt detta: "Jag borde hållit käft!"
Songs recorded 2018-2022.
- Gammis


Hey, I've stored my old news here...