Welcome!
I'm Gammis. This is my homepage. I make music for games. I've composed over 1000 songs and tunes over the years and it seems that I'll never stop creating, I'm just one of "those" guys I guess. My main goal with this page is to easily show some of my work for my future co-workers in the gaming industry. It is also a space where I intend to gather all that I've created over the years, just for fun. I hope that you will enjoy your stay!
- Gammis
News 15th Mar 2019: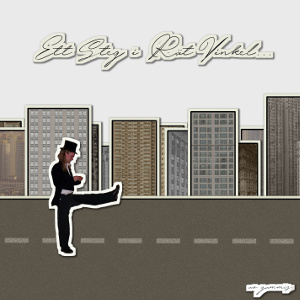 Another album done and released. This one contains a bunch of "pop-ish" songs with Swedish lyrics that I've created over the years 2010 - 2016. I have special memories attached to most of them, so it feels great to include them into a album now when they sound a bit better then the original mixdowns. When I've been talking to people about my music, I've realized that it's been a mistake releasing all of my past projects under the same artist name. It makes it hard to separate the projects and hard to give people a fair preview of my music. I made the decision to release this album using my main artist name, and will only release material like this - pop/rock genre and Swedish lyrics - as Gammis in the future. On the bright side, there's not many unreleased mixdowns that require flat masters left, finally!
- Gammis



News 12th Feb 2019: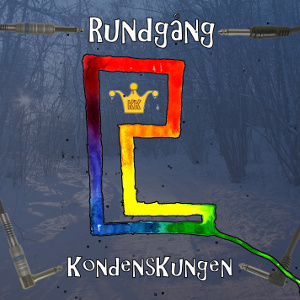 Hi there. My first album of the year is done and out on all "platforms". While I found myself surrounded by all the half done projects and remaster projects in the end of last year, I decided to take a while off from all ambitions and just create like in the good old days. Two months and 22 tracks later I found myself with yet another project waiting to get mastered. I struggled through the mastering with the help of a few friends and got the album DONE! Thank you: Henrik Petersén, Erik Gustavsson, Karl-Filip Karlsson and David Guvå.

As you can see, I decided to release this album with the alias "KondensKungen". Since I'm releasing music in such a wide area of genres and both songs with Swedish and English lyrics, I have decided to release different kinds of albums with different aliases. I'm keeping the "Gammis" name exclusively for Pop and Rock with Swedish lyrics. The "KondensKungen" projects will not be as serious. This particular release is made with samples and plugins on the letter "R" in my instrument library. There's so many sounds in my library by now, that this kind of challenge just makes an easier framework when making music. It has been a great way to learn what "R-sounds" I can rely on in the future.

Also, my brothers album is out! I've just mixed a bit and then mastered this, all creds to Joh Shouldersson :)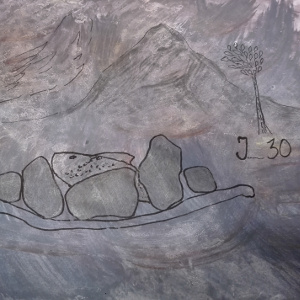 - Gammis



News 31st Dec 2018:
Time to sum up the year! So, this has been the BIG "Trying to learn to master"-year for me. I've released some older songs now when I finally found ways to polish them up into a OK state. But mastering music is hard work - and not as satisfying for me as some of the more creative phases of making music - so now I have a even bigger load of tracks, that are just waiting to get mastered and released, then I had in the beginning of the year.
The numbers:
43 released tracks.
77 finished recordings.
16 of them match both categories.

Sadly, there's been some big bumps throughout the year that slowed down the production. The two main problems was a throat sickness that lasted for two whole months (when I was supposed to record lyrics) and then my main music computer broke down - costing me ALL my savings and another month where I was unable to work properly (waiting for a sale on a iMac). I've also been working as a producer on a project made by my brother. Not being part of any recordings there - just the mixing and mastering.

After yet another game project got cancelled in 2017, I decided to take care of my own songs in 2018. Not actively hunting new game projects have left me with a mixed feeling, on the one hand I get to control and manage all my creative work as I see fit, on the other hand I'm not making it easier to reach my goal in that industry. But I'm confident with the decision. I have, however, realized that I'm never going to get finished with ALL of my own projects - that would take me several life times. So if I want to work with making music for games in the future - I kind of have to put down most of my own album projects. I still got a family and a paying occupation to think about.

Now, looking forward to a even more creative year: 2019. I will stick to the decision about not actively searching for game projects throughout this year to. I simply have to many darling-projects that just needs to get finished. I hope and believe that I can get more projects released 2019 then I got in 2018. There are three complete albums that are just waiting to get mastered as I write this, and then a lot more projects where just a few songs are done. And even if I have my doubts, I hope I can continue the trend in creating more new finished recordings. A dream number would be: 88.



Let's get this going...
- Gammis



News 30th Jul 2018:


So, I got called the day before this was going on air. David (AKA Dronten) wrote and recorded this song on his ipad and wanted me to master and tune it a bit. A few hours later the voices sounded OK, there was a new choir-boy and the sound felt atleast OK In my mind. It was fun to be a part of something bigger then my own projects.
- Gammis




News 10th Jun 2018: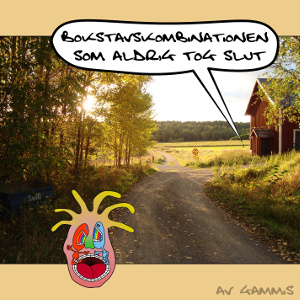 2nd remaster is here! While still finding my groove around the mastering jungle I decided to take on some of the old Swedish leftovers in my local library (although I've released some of them in their pre-remastered state on my Youtube channel). There are no particular theme to this album but it still feels good to finally find a home for these songs. Some are just flat remasters since I cannot find the original work files, others are reworked in a bit more advanced fashion.
- Gammis


News 27th Apr 2018: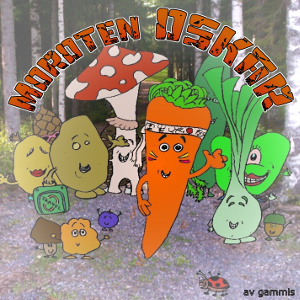 1st remaster done! This is an project recorded back in 2009. I felt that the general sound of the songs got so bad that I decided to discontinue the project and just release a few of the songs as singles. Now, nine years later, I've gained a bit more knowledge about mastering music and thought that the Moroten Oskar album deserved another try. It's a "flat" remaster - meaning that I just took the original mixdown and edited them from there. The cooledit project files is long gone. Hope you enjoy this weird EP. :)
- Gammis


News 11th Mar 2018: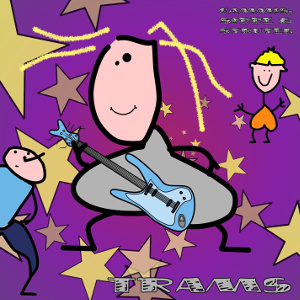 Finally my kids first album is released! Ever since 2011 we have made a few songs per year on their initiative and now I felt it was time to sum the songs up into a whole album. Many of the songs were made in a similar fashion: I give them a beat and a couple of headphones, start a recording and then I leave the room. We had some copyright issues which prolonged the release but the whole issue turned out to be a error by the release company. I hope you can enjoy the sound of untamed creativity!
- Gammis


News 4th Jan 2018:


Thank you for your support during 2017. I finished 46 recordings during the year and started 51 additional recordings - not counting all the ideas on my dictaphone. My streamed music also generated a few bucks for a meal out with the family. I hope to reach a even higher number during 2018. With luuuv.
- Gammis



News 15th Dec 2017: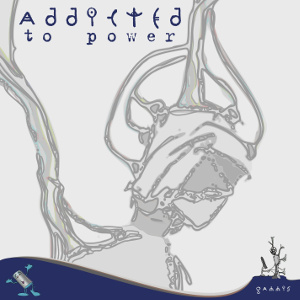 So, my second album of the year is out. It all started with me trying out something new in logic and one month later (November has always been my most productive month) I had a full length, 14 track, album finished. This is me going back to my electronica roots, with a bit of house/techno feel added. There are six totally new songs and eight remixes of old tunes on the disc. Track no. 9 is a remix of one of my first musical arrangements ever. Listen to it via the links on the discography area.
- Gammis



News 11th Dec 2017:

So, I made a Warframe related Christmas jingle. Seems that the point was writing a text, not recording a song. But anyways :)
- Gammis


News 27th Nov 2017:
This is the first day that this page goes public. Peace and pinatas.
- Gammis



News 22nd Oct 2017:
The old site got hacked, so I started making this simple HTML site instead. Stay simple, stay safe.
- Gammis