Kasserad Torsdag
Started in 2019, Released in 2023.
Songs from my youth with original lyrics (with rare exceptions)
Genre: Pop, Troubadour, Hip Hop.
Lyrics: Swedish.
Tracks: 11.
Theme: Songs from the time I moved out and lived on my own, there's a pattern in the lyrics.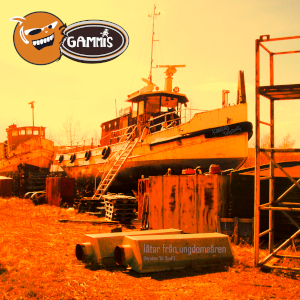 spotify link
youtube link

At first glance, this album look kind of chill and layed back. I've tried to reach a sound that isn't to heavy to listen to, even if it isn't "easy listening" per say, so in that way the layed back theory would be right. But it's way wrong. The story behind this album is kind of grim. I wrote these song in my youth. Most of them while I just had moved out from my mom and for the first time in my life tried to live alone. To keep it short and sweet: I was a wreck. Maybe not a wreck in all areas in life, but in some. I lacked confidence in myself and the way I expressed it was, as per usual, in my music. So this album contain lyrics about solitude, social anxiety, resentment, suicide, spiritual awareness and more. For me to listen to these songs and then to remake them now, so many years later, feels a bit surreal. I cannot fathom that I wrote all this back then when I was in the midst of it all. It's interesting to me how sharp a person can be and how helpless that same person can seem at the same time. Just as the Touli Chate: Vol. 1 album, this one is really special to me.